The CIP-M is expected to take a decision on tying with the Congress party for upcoming West Bengal State Assembly elections. According to the reports, the CPI-M's central committee will take a call after discussion in New Delhi.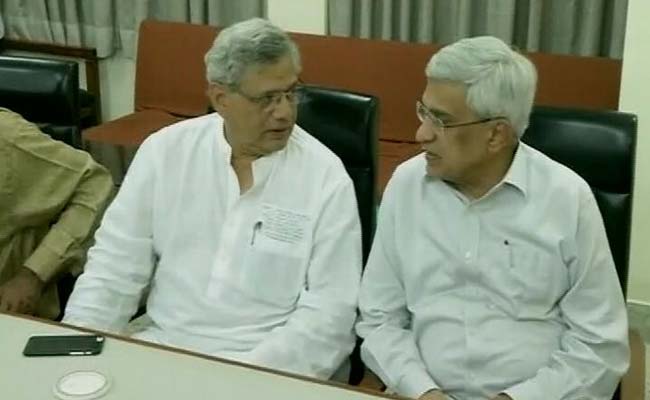 The NDTV reports:
Facing a tough battle ahead in the forthcoming Bengal assembly elections, a section of CPM leaders had proposed an alliance with the Congress.

On February 13, the Bengal unit of the party — in the presence of general secretary Sitaram Yechury and senior leader Prakash Karat — discussed the issue at length.

To avoid a split in the anti-Trinamool votes, Bengal comrades had proposed that the Congress and the Left work together. A section of the Congress too is interested in a tie-up.